Hope everyone is having a good summer! Here is a link for the 2021-2022 school calendar:
https://5il.co/q134
.

To report COVID-19 cases related to Gosnell students and staff, contact Len Whitehead at (870) 532-4034 and click this link for more information
https://5il.co/juqi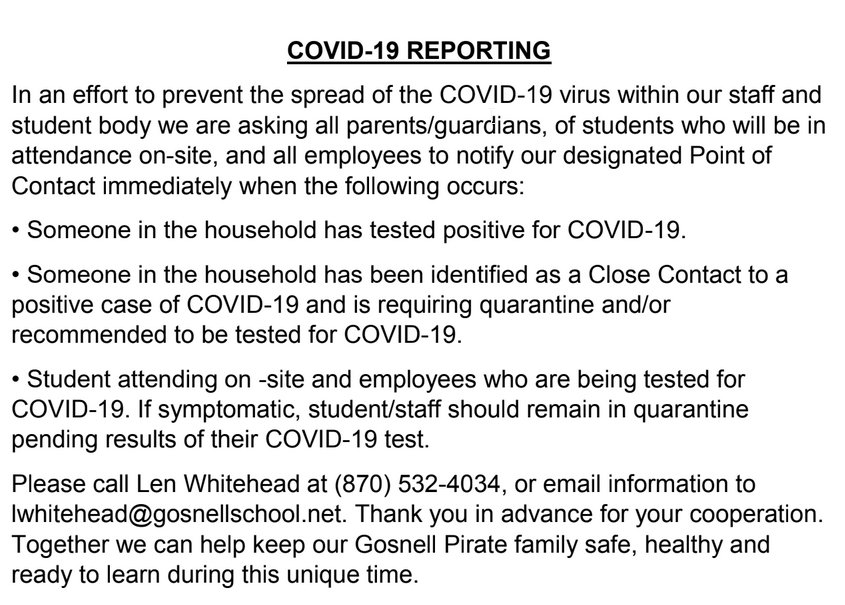 Make sure you download our new Phone app to keep up with all the latest news and information for the Gosnell School District..
https://youtu.be/fRdeWZCSWb8

PreK is now accepting applications for 2020-21 school year. Applications can be picked up outside the elementary office anytime!! Please register ASAP. Thank you!